COLOMBO (News 1st); The Sri Lankan contingent won 14 gold 4 silver and 3 bronze medals at the Asian Classic Equipped Bench Press and Powerlifting Championships held in Istanbul, Turkey.
Six athletes representing Sri Lanka participated in the championship.
Shenuki Dishalya won 4 gold medals including the overall championship in the 47 kg weight class. During the tourney, she broke her Sri Lankan record as well.
Shenuki, still a student of Bishop's College, Colombo, is engaged in Gymnastics, Swimming, and weightlifting.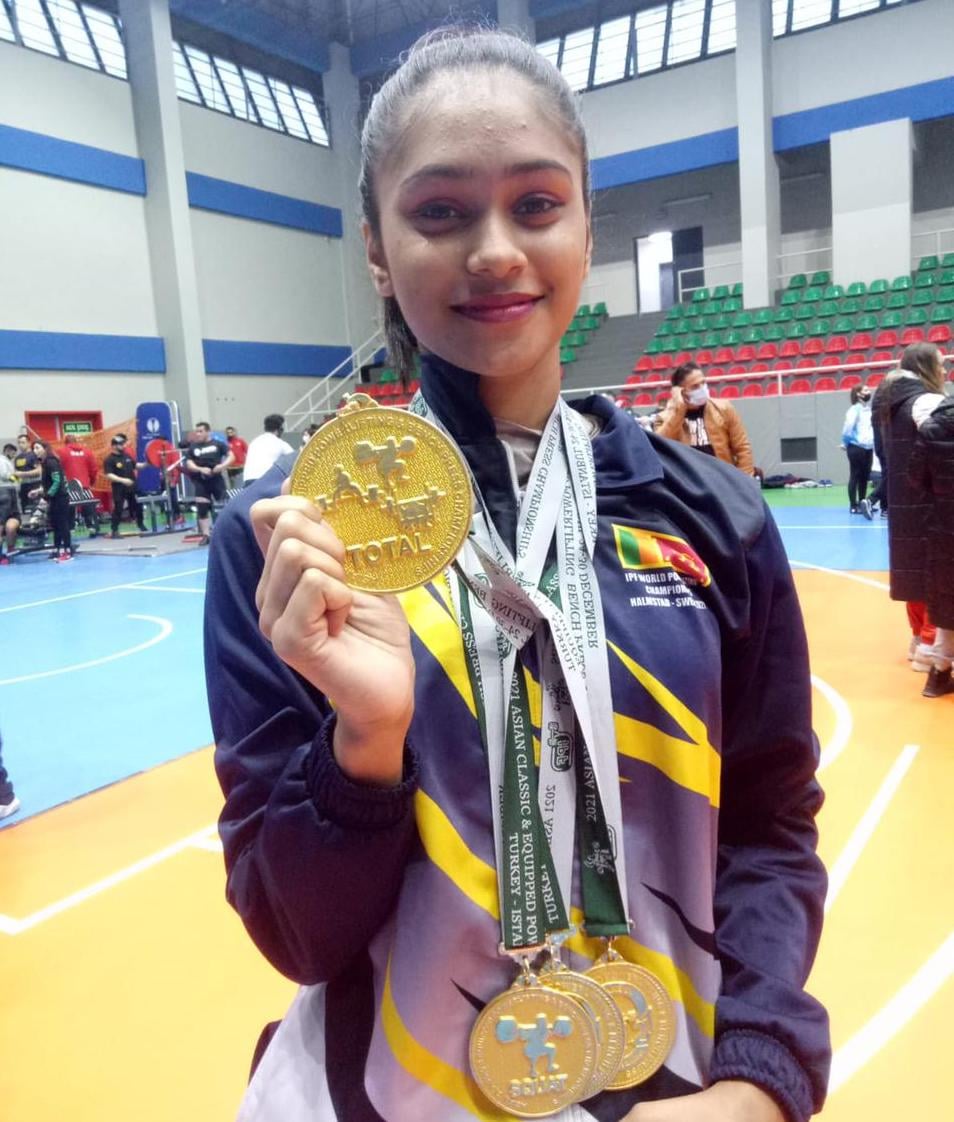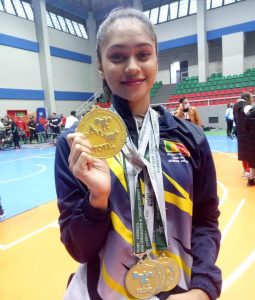 Meanwhile, Ransilu Jayathilake competed in the 120 kg weight class open category and won one gold and two bronze medals. Ransilu won the Asian Championship for the 5th time.
Suren Perera won three gold and one silver medal in the 59 kg open weight category.
Moreover, veteran rugby and fitness guru Mothilal Jayathilake won 4 gold medals, Chandana Tillekeratne won 3 gold medals and Hiran Fernando won 1 gold medal in the senior category.
The Asian Classic & Equipped Bench Press and Powerlifting Championship is organised by the Asian Powerlifting Federation, in cooperation with the Turkish Powerlifting Federation.
Powerlifting athletes from 20 countries are participating in this edition of the competition.