In a very surprising turn of events, it has come to light that Sadaf Kanwal and Shahroz Sabzwari who recently announced their nikkah had actually gotten married one month ago.
The news was confirmed when Sadaf Kanwal shared a picture amd it showed that it had been taken a month from now.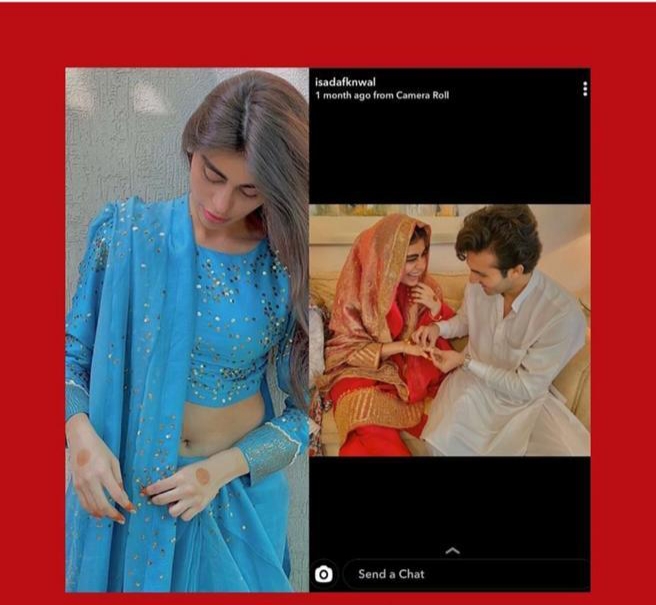 Sadaf is seen with the same mehendi in the blue dress as her nikkah pictures.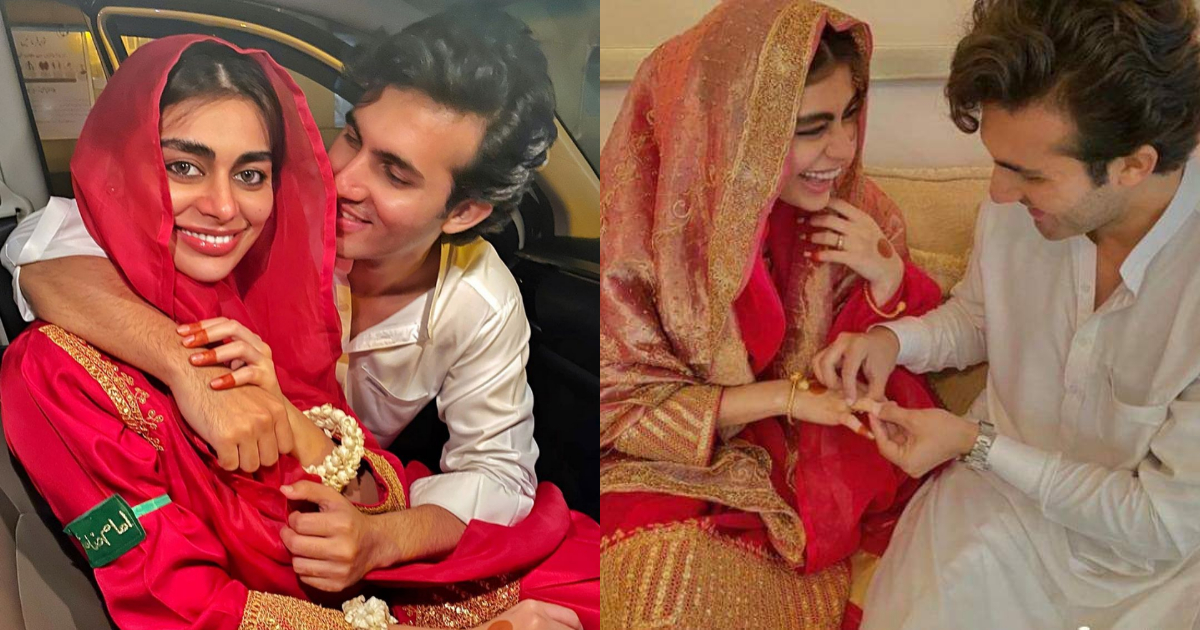 It is being guessed that when Shahroz's picture, cycling with Sadaf went viral, the two had already been married.