Today, on National Handloom Day, it is almost customary to laud the Indian handloom traditions and celebrate the goodness of handmade at home. After all, we live in the times hashtags like #vocalforlocal and #handmadeinindia – both of which have a made a compelling case for Indian handlooms. Fashion Design Council of India (FDCI) president Sunil Sethi says, "Handlooms have always been in focus, in a country, as diverse as India. Though now they are the heartbeat of the Made in India sentiment. Earlier, the Indian weaves and textiles were for a discerning few, however now the market dynamics has changed, as they have captured the fancy of a younger audience."
Interestingly, in 2020, artisan-led online space Okhai experienced a 183 per cent rise in sales from people in the age group of 18-20 years versus last year. Sethi is hopeful that the next few years will see a fresh wave of handlooms being celebrated through the prism of a newer perspective without losing its soul, and this will be the game changer in the textile sector.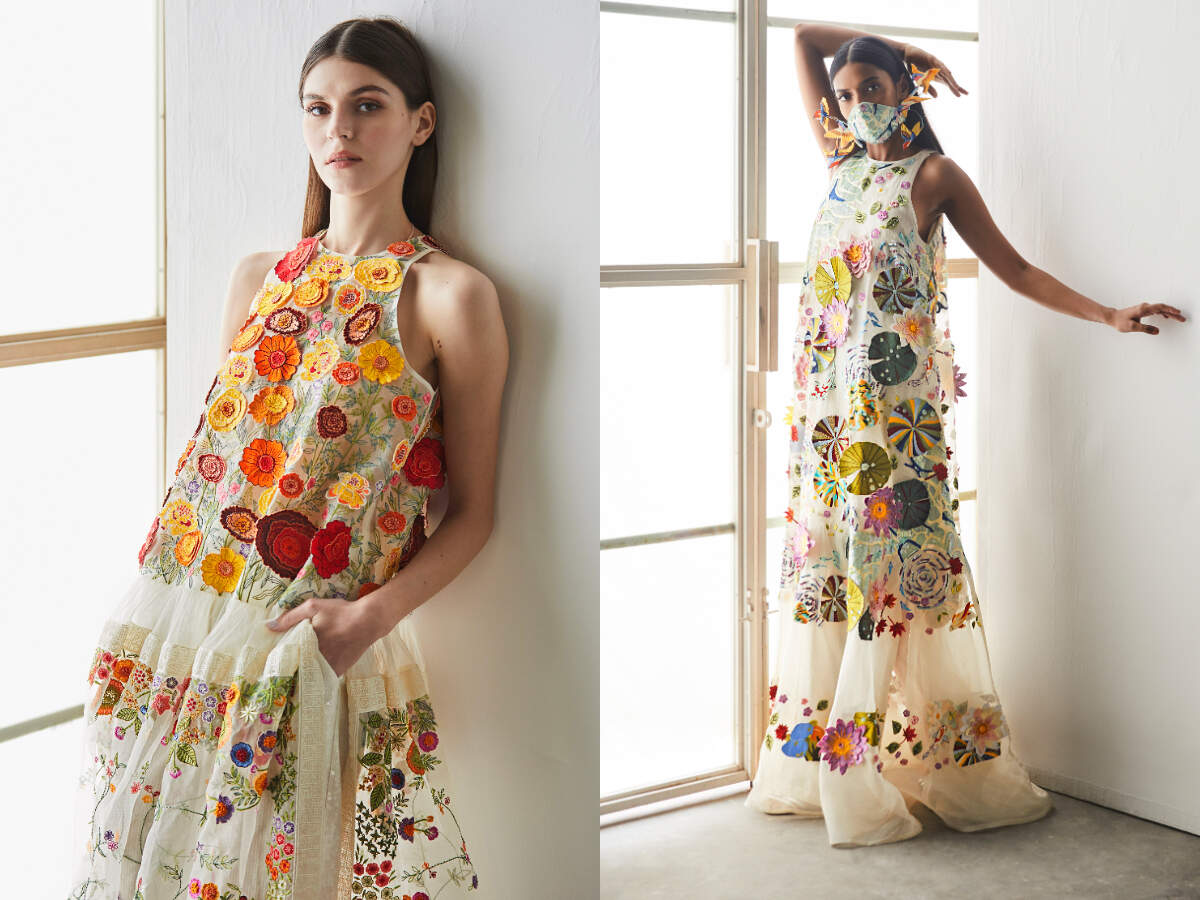 (Rahul Mishra creations)
All hands on the deck
Designer Payal Khandwala says its easier said than done as from the consumer's point of view if they are left feeling strapped for cash then they might turn to cheaper options. "With a sustained push that supports handlooms we can shift the needle to slow fashion, but this requires a concerted effort from both parties – designer and consumer," she says. Supporting local businesses and handmade is not a trend but a larger philosophy and belief system.
The Indian fashion industry doesn't only represent its brands but also, the numerous small local businesses of craft and handloom from across the country's villages, says designer Rahul Mishra. He says, "People have become more sensitive towards investing their emotion and money in clothes and are inclined towards making mindful purchases. This rightfully advocates the role Indian handloom can play, in assisting its consumers build a mindful, sustainable and a durable wardrobe."
Shalini Sethi, creative head of apparel at Good earth, notes that handwoven fabrics breathe well and have features that make them softer and more comfortable. With more consumers talking about conscious and sustainable lifestyle choices, handlooms are in demand.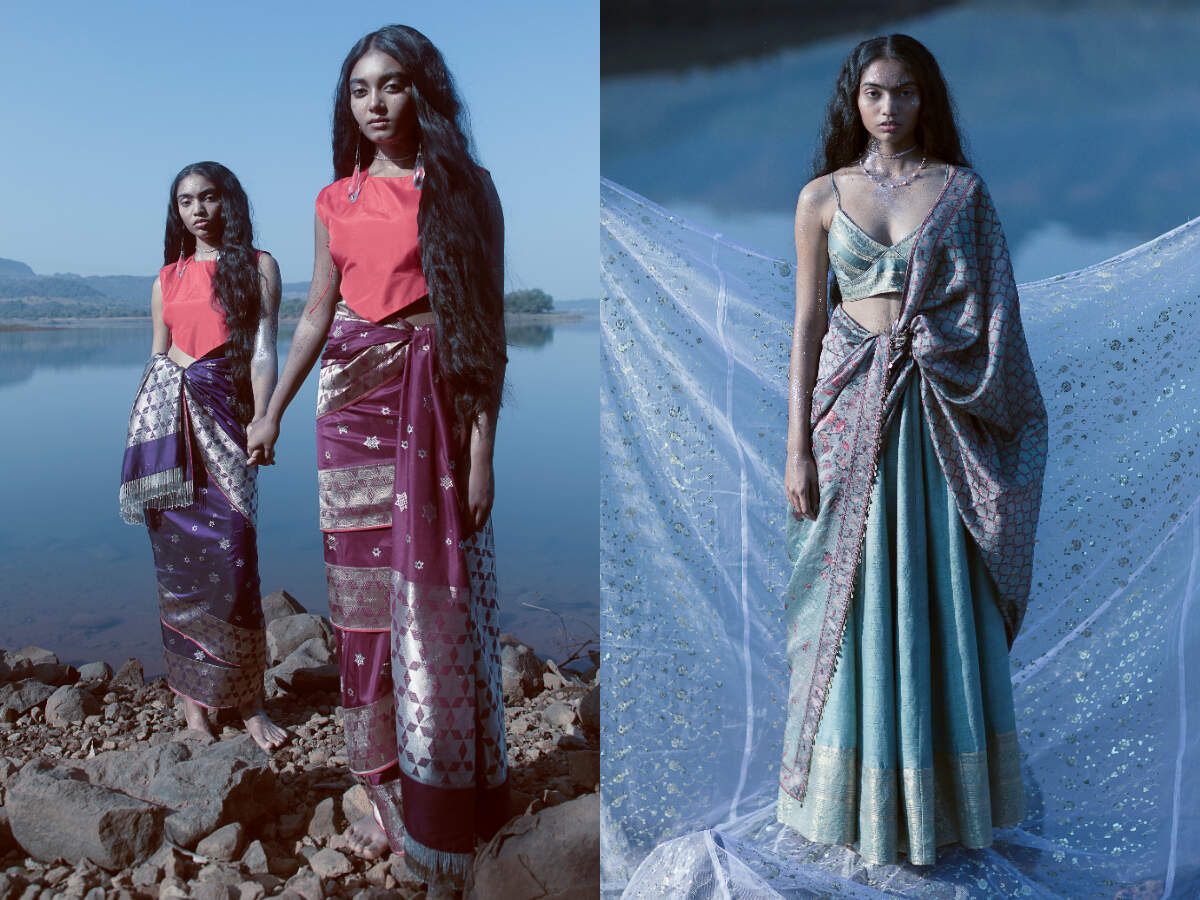 (Ekaya creations)
Designers for artisans
The synergy between an artisan and a designer is quid pro quo, now more than ever. While the designers benefit from the craft, the artisans is encouraged to experiment. Palak Shah of Ekaya, who works with around 10,000 artisans, says, "Designer intervention is needed to create new products and designs. They rethink the old ways of doing things and the product gets more visibility." Shah believes that handloom needs to be promoted as a luxury – as India's answer to global luxury.
In order to stay relevant, crafts need to be revitalised with new design energy. Shalini says that such design intervention must be done with sensitivity and respect for tradition. Mishra says that design is never separate from the system. He adds, "It must be so efficient that it benefits those involved before, during and after its creation process, such that it isn't a solution to only one problem but solves several issues." He notes that design intervention when done right also allows the weaver to see personal financial growth in their work and place their next generations in this vision of future. Hence, promoting more people to continue working on the craft.
Looming large
Khandwala says, "The challenge that excites me always, is how do we retain the essence of our traditional craft but free it from its obvious cultural trappings? How do we come up with a voice of a new India? One that becomes a reference for the future, versus one that simply repackages our past." Gayatri Khanna of GAYA and Milaaya Embroideries says, "Usually when one thinks of handlooms: sarees, kurtas or home-furnishing come to mind, restricting the markets for these. Designers can change this perception by creating more contemporary silhouettes with these fabrics." Khanna suggests that social media can be used to the advantage to promote traditional crafts in a modern way.
Sethi says, "On the whole the fashion industry has been working towards a singular cause and that is revive, resuscitate and redeem what is India's biggest strength." As Mishra says that it is important for the fashion industry to pull handloom into the limelight in a genuine manner and not as a trend.
Thumb photo: Payal Khandwala