Says commerce minister
Commerce Minister Tipu Munshi. File photo.
">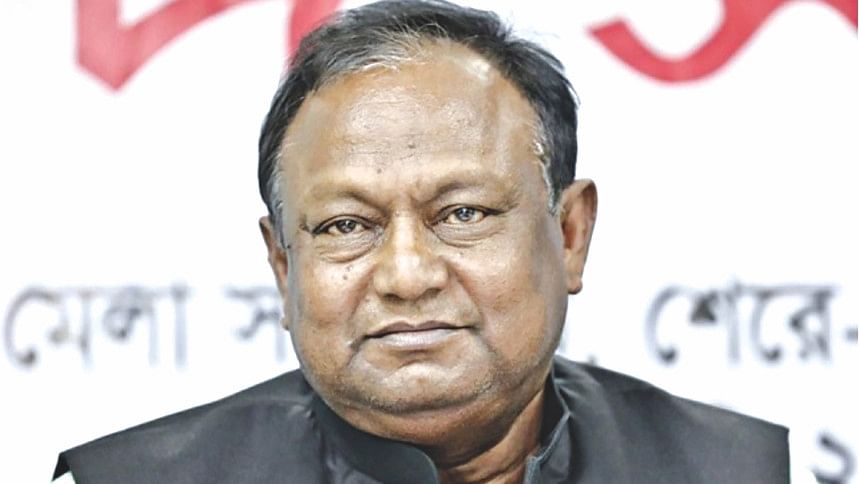 Commerce Minister Tipu Munshi. File photo.
Prices of many essential commodities have already come down and the trend may continue to further ease the situation, Commerce Minister Tipu Munshi said yesterday.
"Although the prices of some products have increased in the current holy month of Ramadan, the same have gone down now," the minister said while speaking to reporters at his residence in the capital.
For all latest news, follow The Daily Star's Google News channel.
Compared to other years and in the context of the current global situation, Bangladesh is doing well, he claimed.
The minister said prices of daily essential commodities are gradually decreasing. Besides, edible oil, sugar and other products are being given to poor families through TCB.
"Daily essential commodities are being sold now in the country at prices fixed by the government," he said.
The minister said at the beginning of Ramadan, common people felt pressured to buy daily necessities at high prices.
"Now that pressure has subsided. The prices of daily necessities have also decreased in Dhaka city. The price of onions has come down. We have reduced onion imports from India to ensure fair prices for locally produced onion," he said.
The minister said, during his recent official visit to Bhutan, fruitful discussions were held on trade and commerce between the two neighbouring countries.
"The visit will facilitate the use of transit along with the exchange of goods between the two countries," he said, adding that the hydropower deal with Bhutan is expected to be completed in May next.