If you have been keeping up with the fashion world, you would have certainly come across the term sustainability. These days every other brand or designer has been overusing this buzzword. It has been happening so regularly now that the whole idea behind it seems paradoxical, since a lot of them don't really practice what they preach. But there are also a few pioneer Indian fashion designers who have lived up to the true meaning of sustainability and believe in doing their every bit to the environment through their work.
The British High Commission in association with The Union Jack Club Charity is coming up with a sustainable fashion show on November 20. Four pioneer designers of textiles in India have come together to exhibit the best of Indian fashion through this showcase. Designer Madhu Jain, Sanskar By Sonam Dubal, Sunita Shanker, and Pala Designs will be presenting their eco-conscious collection.
Designer Madhu Jain, who is an advocate for bamboo fabric and has also been awarded the Nari Shakti Puraskar for her work with textiles in the year 2018 shares more about her association and says, "It is important for every human being irrespective of the profession they have chosen to try to contribute towards a sustainable solution as only a tiny ripple effect can ultimately result in making a huge, huge difference. Happy to be doing my bit by creating awareness on the importance of sustainability by this collaboration with the British High Commission. We are a brand that has always taken the longer and slower path to develop designs. Our work has empowered women in rural areas with new sustainable skills. We only work with zero carbon footprint".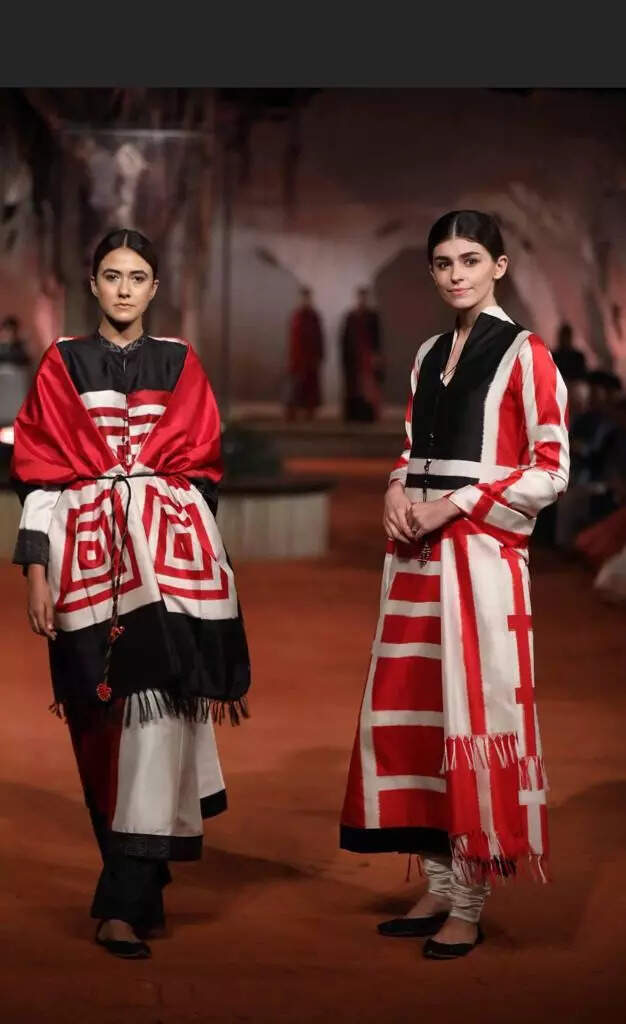 A collection by Madhu Jain

Jain will be completing her 35 years in fashion and she recently dressed Patricia Scotland, who is the sixth secretary-general of the Commonwealth of Nations, in a handwoven Ikat outfit made of natural dyes.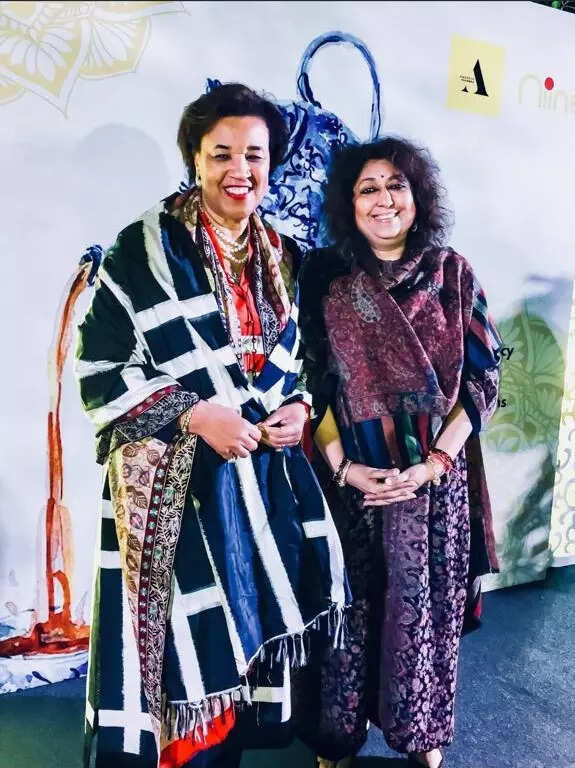 Secretary-general of the Commonwealth of Nations Patricia Scotland, Baroness Scotland of Asthal, in a Madhu Jain creation. She is posing alongside the designer in the picture


Designer Sunita Shanker has been empowering rural artisans with her work and they are the backbone of her collection. Sharing more about her collection she says, " The collection is contemporary clothing for women that embodies the essence of Indian traditional crafts and textiles. It is a conscious effort by putting individual pieces of clothing together to create a look. Hence every single piece can be worn multiple times in different ways. In this collection, I have created interesting jumpsuits, shrugs, and jackets that can be styled in multiple ways.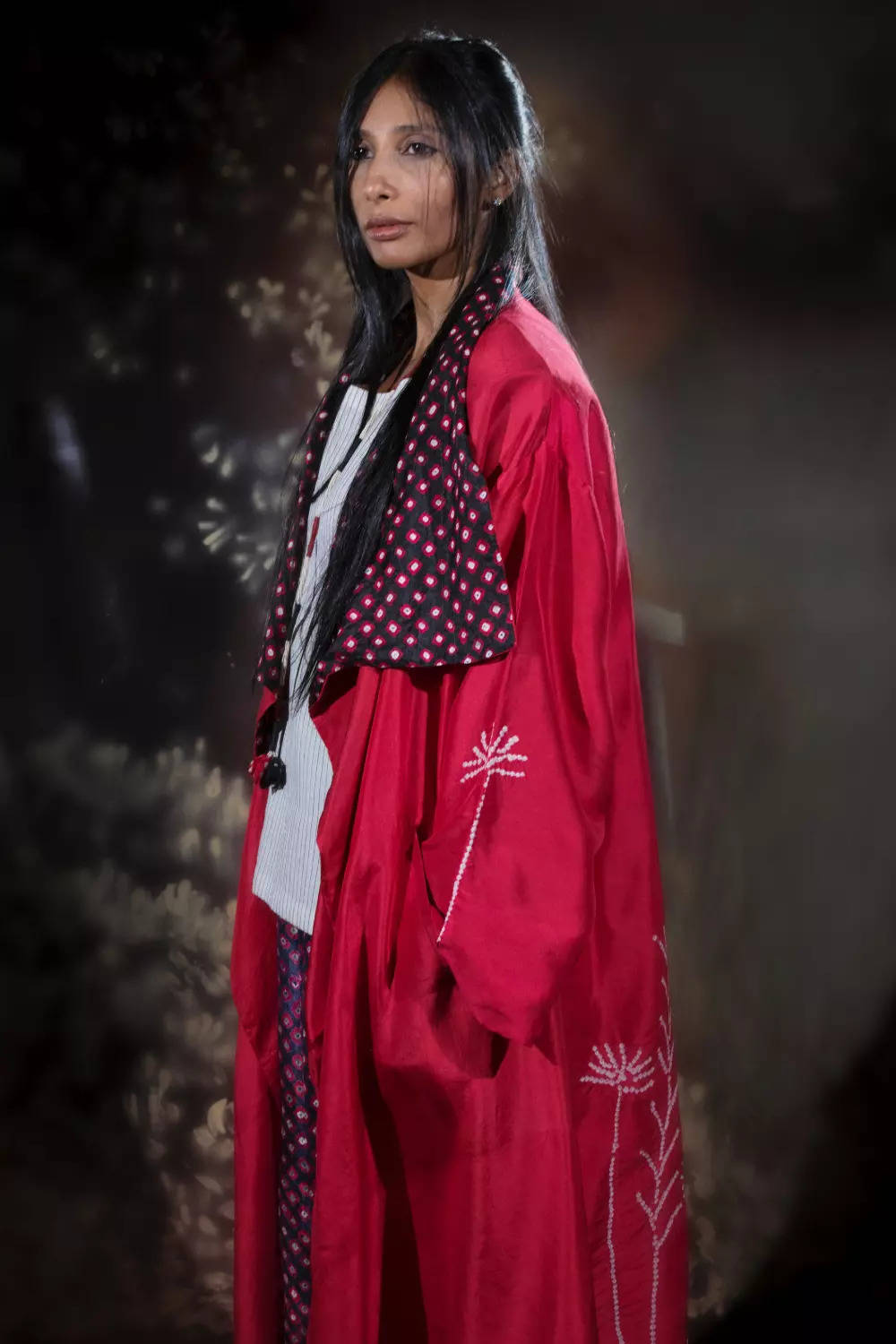 An outfit from Sunita Shanker


Designer Sonam Dubal will be presenting his fusion wear line. He believes that sustainable fashion can also be glamorous and it doesn't have to be plain jane. "I have done a lot of patchwork and surface detailing. My style is very Indo-Asian. We have done eight pieces overall and my collection will have a glamorous take on sustainability. I believe that eco-conscious fashion is the need of the hour. Our country has a lot of creative stuff in sustainability to show to the world and this show is a small effort to showcase just that," he says.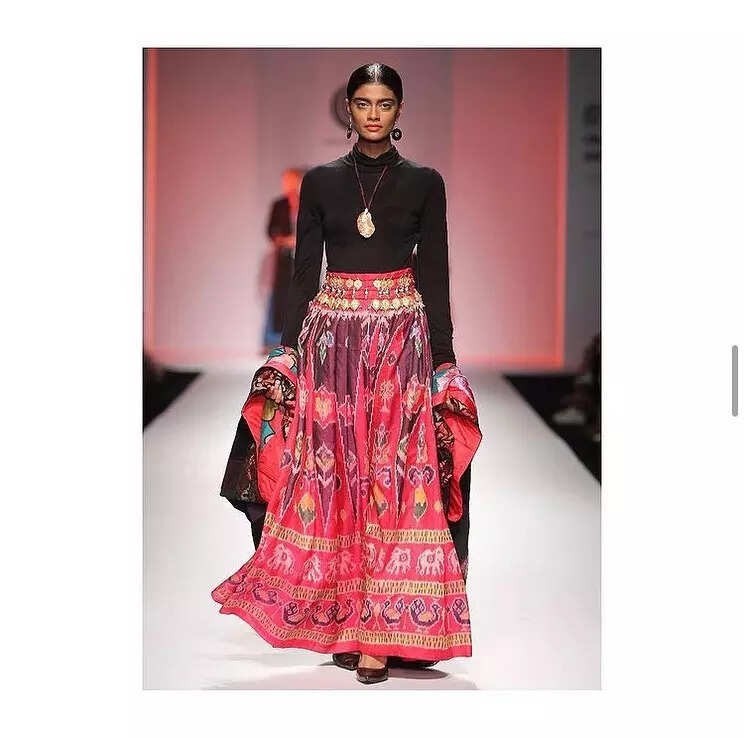 Model Archana Akil Kumar in Sanskar By Sonam Dubal


Suja Ayers from Pala Designs, who will also be showcasing her creation at the show feels that there should be 100 per cent transparency among brand in order to be truly sustainable. "Brands and designers need to be extra cautious while taking to route of eco-concious fashion. There should be 100 per cent transparency so that consumers know what they are buying and how has it been created," she says.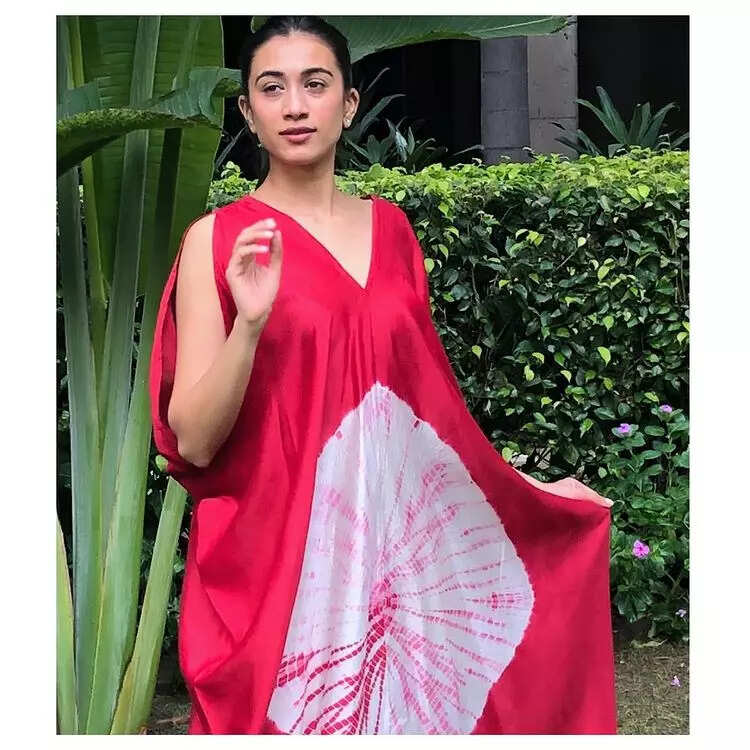 A shibori kaftan by Pala Designs

All the proceeds from this fashion show will be given to the NGOs that support Delhi's underprivileged. Sharing more on this, Dr Daneil Bradley, Team Leader Climate, Energy and Low Carbon Growth at British High Commission says, "The Sustainable Fashion Festival celebrates the idea that style-conscious design can take a mindful approach to people and planet. It is a pleasure to see pioneering work by extraordinary designers such as Madhu Jain, Sunita Shanker, Sonam Dubal and Suja Ayers. Who have been acting to preserve India's heritage and support artisans' livelihoods while reducing carbon footprint. Proceeds from the event will support NGOs that reach some of Delhi's most vulnerable communities."