COLOMBO (News 1st); People in Polonnaruwa protested on Sunday (26) against the decision to develop a jogging track on the breakwater of the historic Parakrama Samudra.
The protesters led by the farming community allege the removal of an electric fence for the jogging track had given way for wild elephant to encroach on their villages, threatening property and life.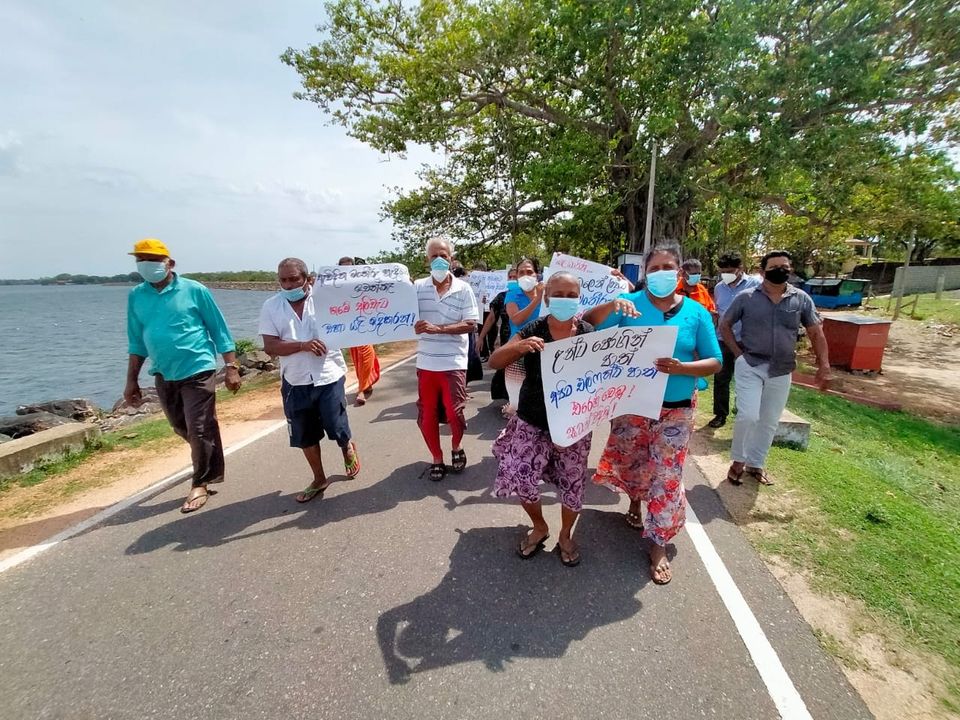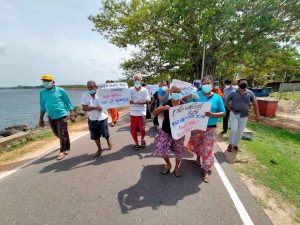 They demanded the government take immediate measures to reconstruct the electric fence that was removed.
These locals said a jogging track is not the requirement of the area.
The Maha Sangha visited several villages that have already been affected by encroaching wild elephants.
Venerable Pahiyangala Ananda Sagara Thero, the Chair of the Surakimu Sri Lanka Movement alleged that due to the conduct of the government around 5,000 wild elephants will be lost in the next few years.
"The future generations will only know of the Sri Lankan wild elephant, through artwork," the Venerable Thero said.
State Minister Anuradha Jayaratne said the decision on constructing a jogging track must be decided by the experts and no one has the right to change that decision.
On the 26th of August 2021, News 1st for the very first time exposed how the breakwater of the ancient Parakrama Samudraya is being bulldozed for the construction of a walking path.
This 08 feet wide walking path will cover a 1.7 km stretch from the Divisional Secretary Official Residence to the D. S. Senanayake memorial at the Number 01 Sluice Gate of the Parakrama Samudraya.
The proposal for this walking path was moved by the Urban Development Authority and construction will cost a whopping Rs. 34 million.
Local authorities on the 27th of August temporarily suspended the project to construct a jogging track on the breakwater of the ancient Parakrama Samudra following strong opposition from the Maha Sangha.
The great King Parakramabahu who ruled the country for 33 years from 1153 AD- 1186 AD asked his countrymen to use water sparingly.
History reveals that King Parakramabahu had made an immense contribution towards the agricultural industry in the country and the Parakrama Samudra was his greatest ever contribution to the people of Sri Lanka.
King Parakramabahu's famous quote on water conservation and utilization "Do not release even a drop of rainwater to the sea without using it " is still living in the hearts of the people.
This is sound advice to many present-day people who do not know the value of this nature's gift.
This water system is so large it was called samudhraya or ocean.
In addition to that, strong winds cause swells in the Parakrama Samudraya, so large to the size of ocean waves.
It is this breakwater that has protected the water in the Parakrama Samudraya for centuries, without letting a drop of water go to waste.
The construction of a walking path clearly slaps an insult to the great knowledge that our ancestors possessed in creating such marvels that even stun today's engineering giants.