The day 4 of India Couture Week 2021 saw two beautiful collections dropping by. 'Nazm-e-Mahal' by Leena Singh depicted the story of a classic royal maharani who values the old world charm and depicts a day of her life in the palace!
Leena's Maharani was sophisticated, elegant, royal, and is empowered in her own demeanor. The poise in her gait portrays the epitome of her purity with timeless radiance and majestic epiphany.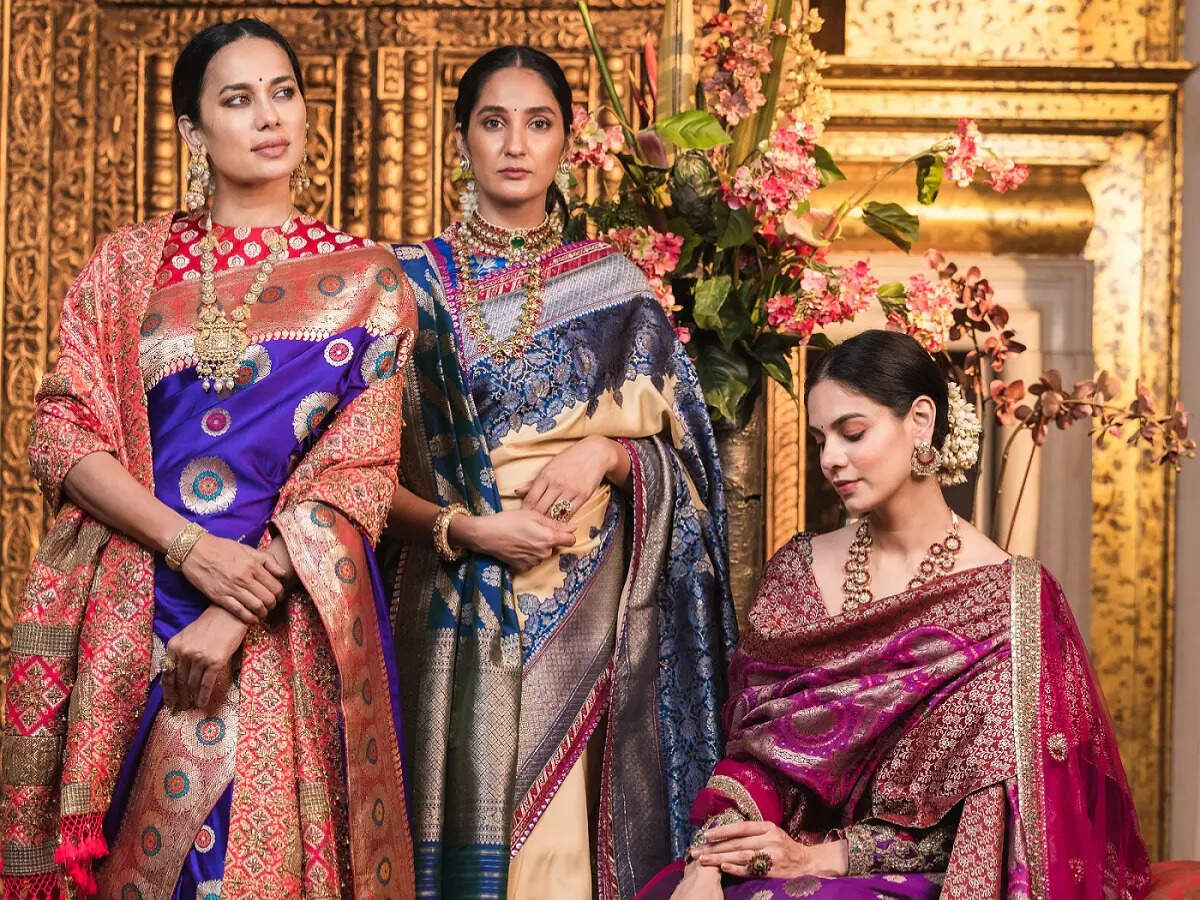 The couture – 2021 collection was adorned with the magic of royalty yet drenched with simplicity reflecting the pure soul of a princess of the Mughal era. The collection combined delicate hand embroidery with meticulously curated woven textiles with classic AL royal authentic silhouettes worn by maharanis in palaces in the Mughal era. Through our interpretation, the brand aspired to reflect a poetic flow in volume, layers, and impeccable garment construction which characterizes the unique beauty of 'Nazm-e-Mahal'.

The high point of this collection was its antique brocade saris which were sourced from the original wardrobes of the maharanis from their palaces of Rajasthan, and restored by Leena's own weavers from Banaras. The warp and the weft of the weaves are infused with pure gold and pure silver strains the technique, which has become extinct over the years. The subdued beautiful colours of light turquoise, light pink, light peach, and vibrant purple coupled with rich heavy weaves of the beautiful antique saris. These saris speak of the classic and subdued taste and style of maharanis of that era, who adorned the beauty of their royal life in their palaces.
The collection comprised classic blouses, circular lehengas, antique delicate sarees with jeweled tassels, brocade-woven odhnis with antique gold fabrics, and re-interpreted lengthened jackets that can be worn with various classic silhouettes.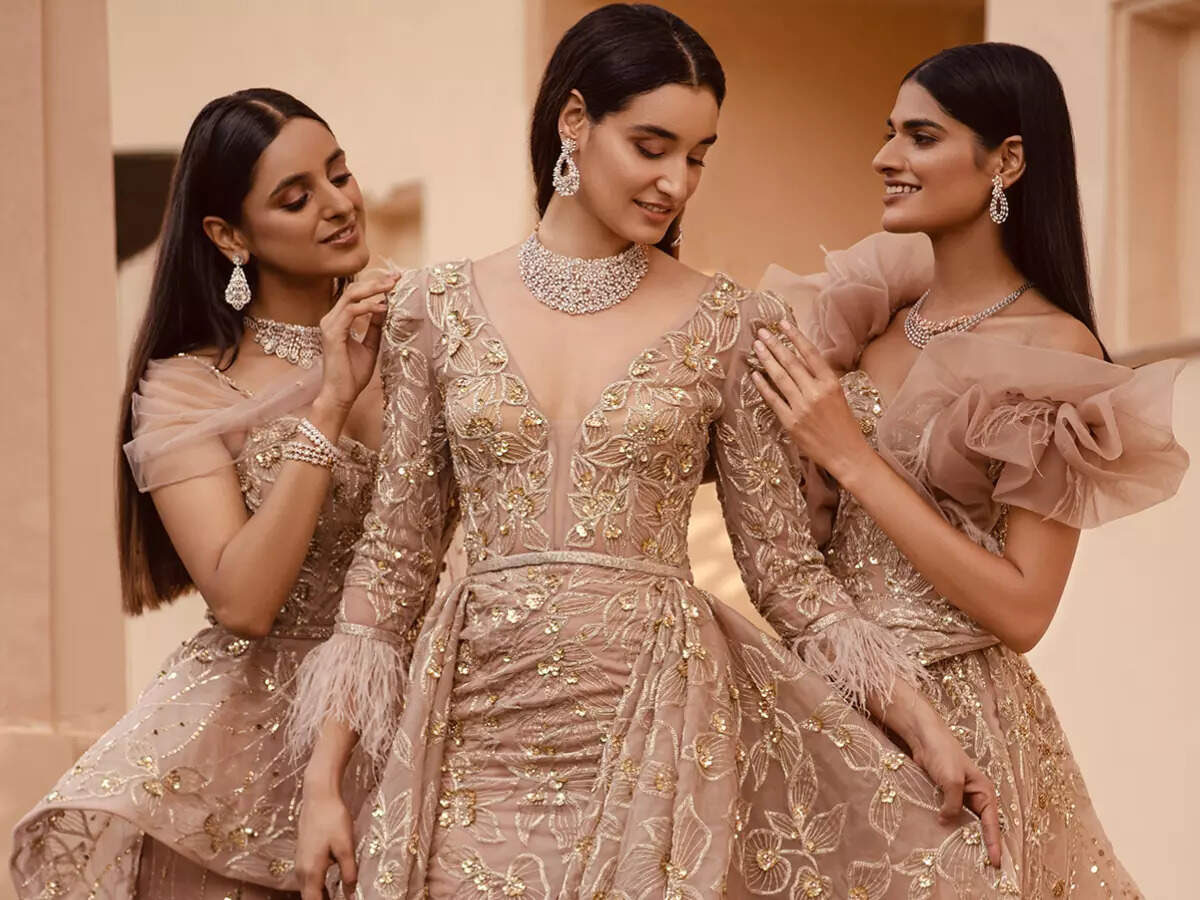 Another memorable showcase was by Amit GT. The designer showcased' Scintilla' which means a tiny spark of light. Scintilla has always allured us, the very first sliver of light at the dawn or in a pitch dark sky when we see a star shining or in a total eclipse the first spark of light we see is the scintilla. The collection was an attempt to depict the exultation nature celebrates through brilliant blooms, scintillating constellation, dew drops or snow falls or vivid colours of the sky were depicted these elements through water lilies and other blooms, birds, constellations or fireworks and dew drops through signature brushstrokes like linear hand embroidery.
This time the sheer scale of the designer's trains and bustles in gowns as well as lehengas were far more dramatic and voluminous. It's about the scintillating emotions of the bride depicted in her ensembles.
The collection comprised brush stroke linear embroideries which is now part of the DNA of the brand.