Aiman Khan and Muneeb Butt happen to be one of the most loved couples of Pakistan television. The duo tied the knot back in 2018 and now are parents to a beautiful daughter, Amal Muneeb.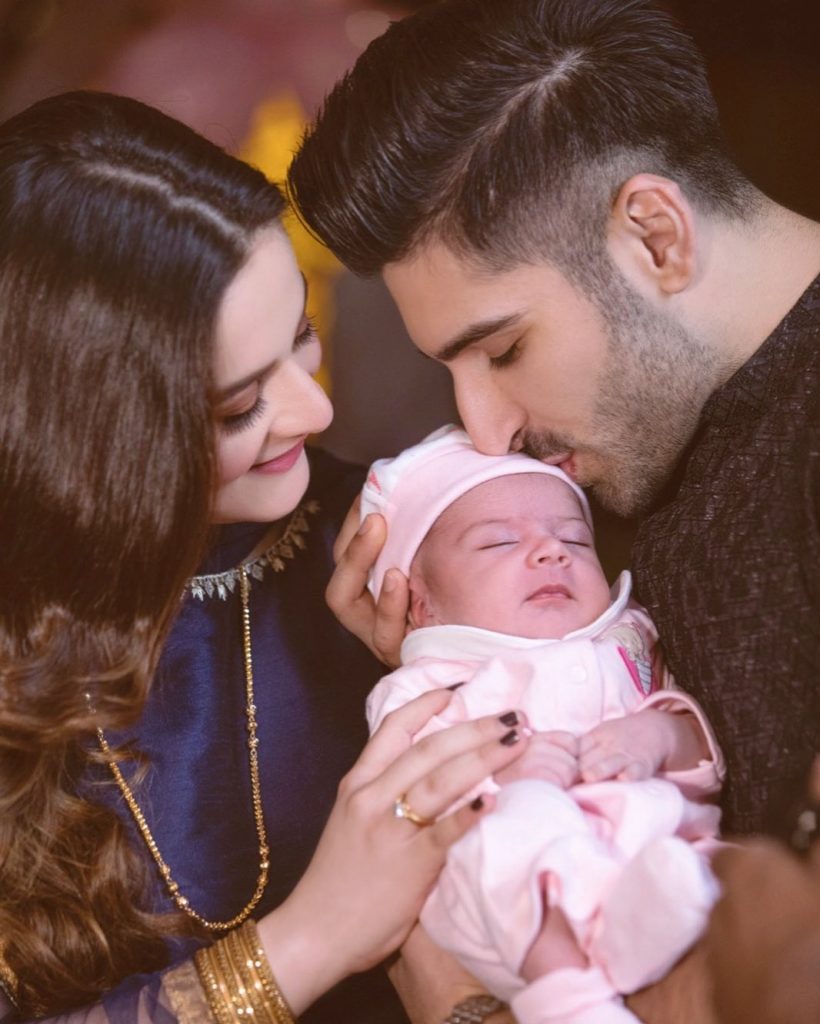 Aiman and Muneeb's first daughter Amal was born on 30th August 2019. The little one is a gorgeous 9 month old currently and apparently the apple of her family's eyes.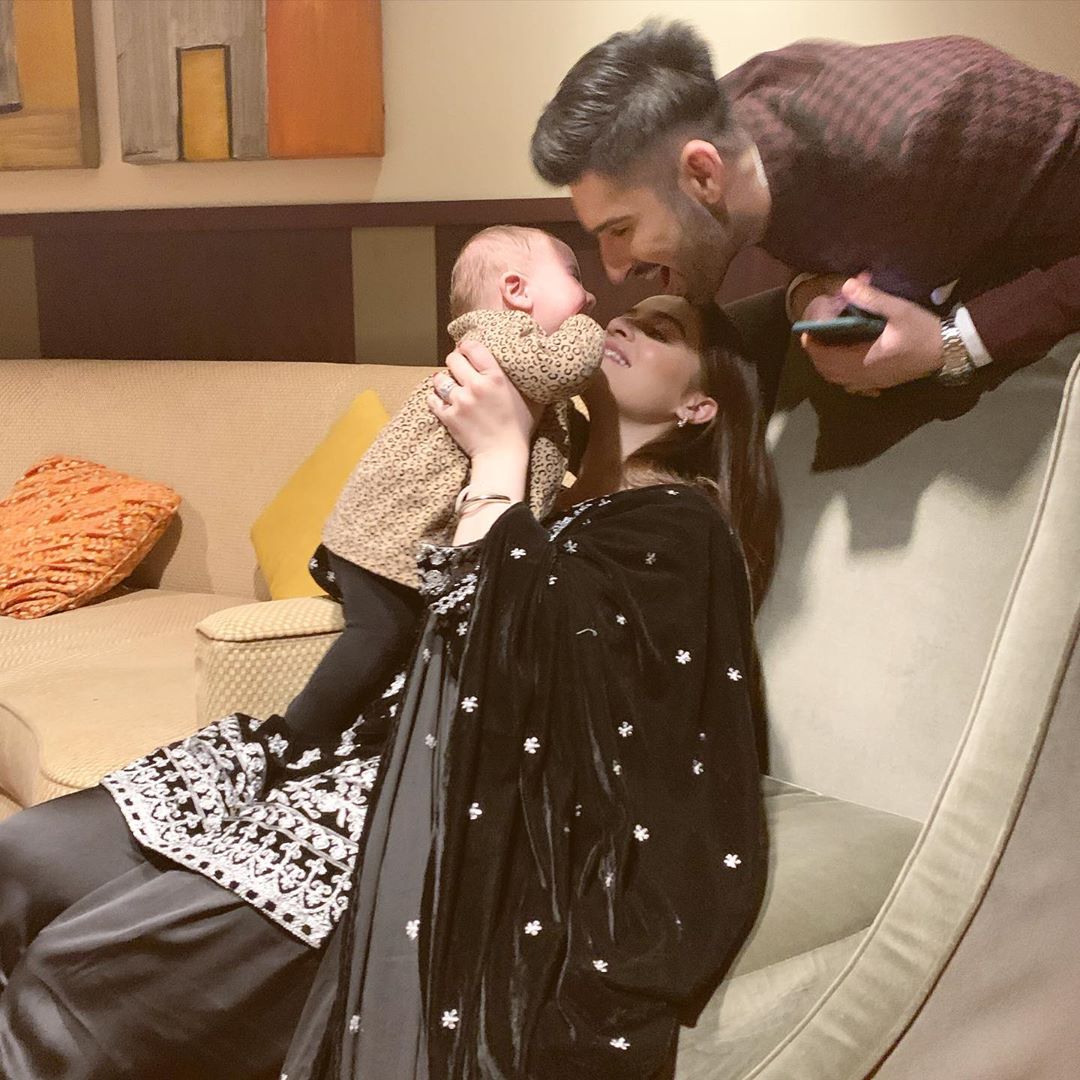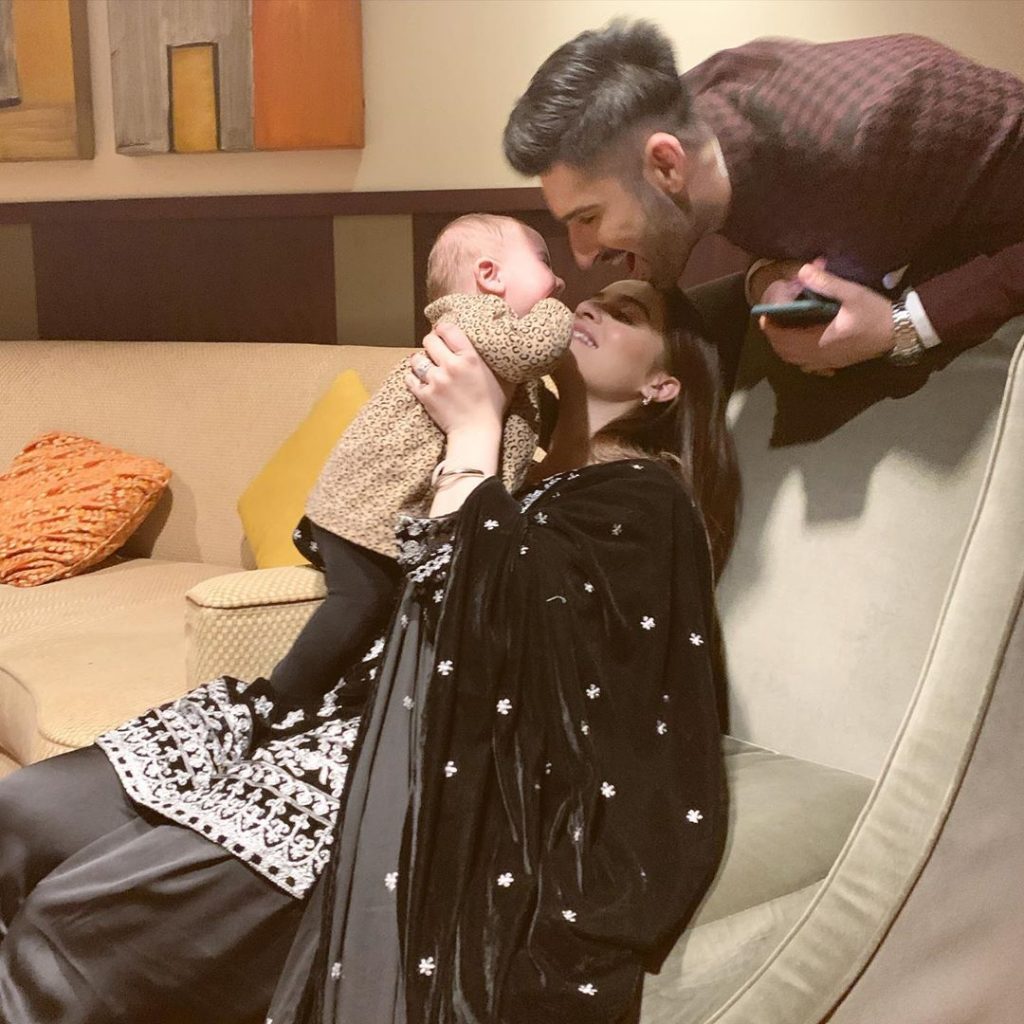 In a recent Ramzan Transmission, where Aiman and Muneeb made an appearance together, the two talked about how difficult it was to handle a baby.
Confessing how she didn't even know how to handle a baby when Amal was born, Aiman said, "Amal gave me a very tough time because I didn't know how to tackle her. It is very difficult to handle your first baby. I was quite young myself and didn't know what to do."
Aiman also added that Amal gave her a very tough time as she would stay awake through the night. "She has only just started sleeping through the night for 2-3 consecutive hours, so now I'm able to catch up on my sleep," said the Baandi actress.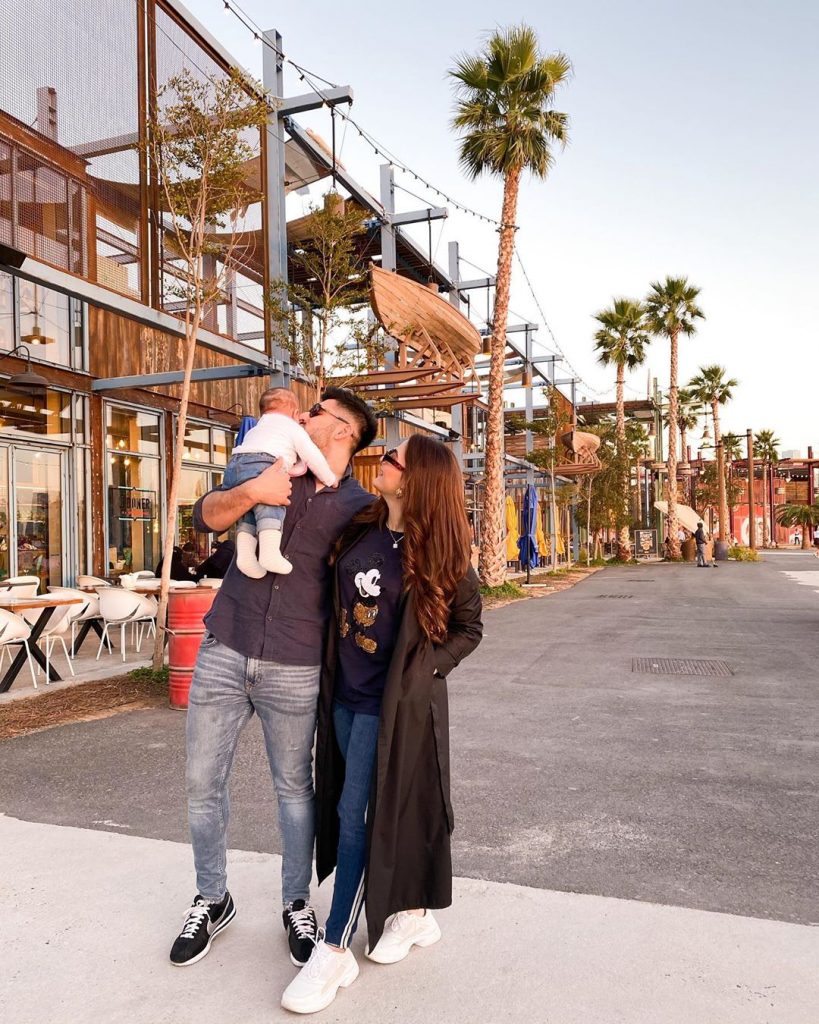 The couple also talked about their plans for a second baby, about which Aiman and Muneeb both replied that they had no such plans in the near future as they were very much content with Amal at the moment.

Credit: Source link