Bangladesh Foreign Secretary Masud Bin Momen. Photo: AFP
">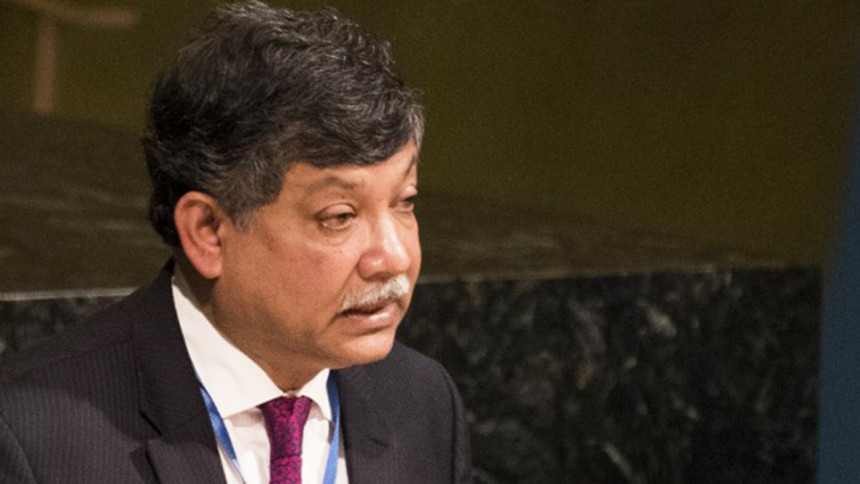 Bangladesh Foreign Secretary Masud Bin Momen. Photo: AFP
About eight to nine people who were listed missing in Bangladesh by the United Nations have reappeared, said Foreign Secretary Masud Bin Momen yesterday.
"We have heard that eight to nine people of the 76 people who the UN said are missing were found. There is a possibility that more will be found either in Bangladesh or outside the country," he told journalists at the foreign ministry yesterday.
For all latest news, follow The Daily Star's Google News channel.
He informed this matter at a moment when the UN Working Group on Enforced Disappearances is holding a five-day meeting from February 7-11 in Geneva to examine more than 300 cases from 24 countries.
The group last year gave a list of 76 missing Bangladeshis.
"We informed them (UN Working Group) of the reappearance of those who reappeared," said Momen.
He said the government is working to find the missing people and will find them out. The government is contacting the families and collecting clues.
"We will then inform the outfits so that they cannot make any wholesale campaign or objectionable recommendations [that go against Bangladesh]," he said.
Masud Bin Momen said there is no pressure on Bangladesh regarding the enforced disappearances.
The appointment of a lobbyist firm in the US is also under active consideration to facilitate the withdrawal of the US sanctions on Rapid Action Battalion and seven of its current and former top officials for extrajudicial killings and enforced disappearances, added the foreign secretary.