Reza Noor Muin (L) and Habibur Rahman. Photo: collected
">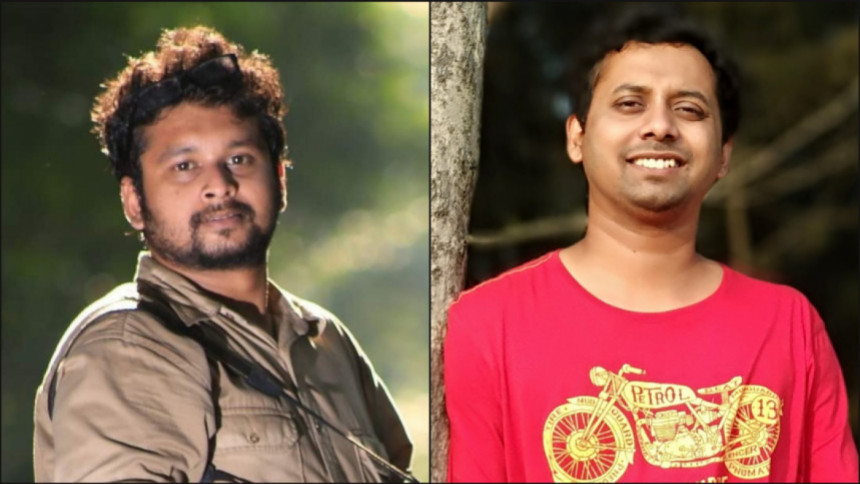 Reza Noor Muin (L) and Habibur Rahman. Photo: collected
Two former students of Shahjalal University of Science and Technology (SUST) were picked up allegedly by members of Criminal Investigation Department last night.
They are Reza Noor Muin of department of architecture and Habibur Rahman of department of computer science and engineering of SUST.
For all latest news, follow The Daily Star's Google News channel.
Reza's wife, also a former student of the same university, Jakowan Salwa Takrim thinks that her husband was detained because he sent money to the protesting students of SUST.
"We stood beside the protestors as former students of the university and donated some money," she told The Daily Star.
"We had no political motive, we just wanted to help the juniors as seniors," she added.
Reza was grocery shopping near super shop Agora in Uttara when he was picked up around 7:30pm.
Later they came to the house to hand over his vehicle to the wife and told her that Reza had to go with them to CID headquarters for interrogation.
Those who came to the house had CID's sticker on their car, Jakowan also said.
On the other hand, Habibur Rahman was picked up from Uttara sector seven, said Habibur's roommate Shah Razi Siddique, also a former student of SUST.
Habibur got a job in a software firm of Germany recently and he got the visa to the country just yesterday, he added.
There were three people who picked up Habibur, the roommate said adding that they left a visiting card of Mahmudul Islam for further communication.
CID spokesman Azad Rahman and CID's Cyber Police Centre's additional superintendent of police Mahmudul Islam Talukder did not receive call or reply to texts for comments on the issue despite several attempts.
The protesting students of SUST recently sought donation from the former students to maintain cost of their movement.